Meilink Safe
Meilink Safe Opening Pequannock, NJ
This is a Meilink safe that we opened by drilling up in Pequannock, NJ 07440. The existing combination would not work and the woman who owned it said that she felt a little snap when she last locked the safe.

With a well placed, single ¼ hole, we quickly opened the unit and discovered the problem.  The number two wheel in the combination lock came out in three pieces even though it was made of plastic.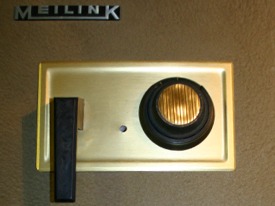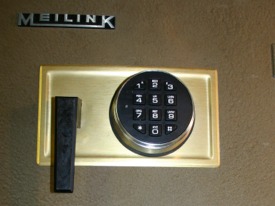 We took the safe door to the shop, welded shut the hole through the door and fabricated to install a LaGard 3650 swingbolt electronic combination lock.  Now the owner does not have to dial the safe lock open, she just pushes buttons and turns the handle.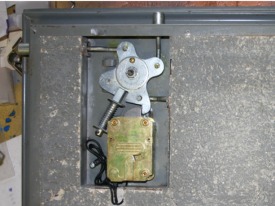 Fire Safe Pequannock, NJ
Emergency Safe opening Pequannock, NJ
Home Security Pequannock, NJ
Commercial Security Systems Pequannock, NJ
Security Expert Pequannock, NJ